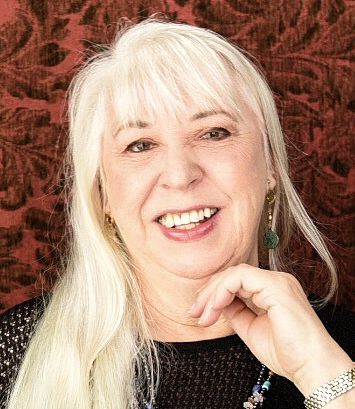 Sheila Lowe is an iconic name in the field of Graphology across the globe. She is a certified forensic handwriting examiner, recognized as a Handwriting expert in the US courts since 1985. She is the President of American Handwriting Association Foundation (AHAF), a board member of Scientific Association for Forensic Examiners (SAFE), and she also enjoys memberships with various other prestigious organisations such as International Honor Society, ASTM International etc.
Sheila has taught handwriting examination at the University of California Riverside Campus in the CSI Certificate program, and at UC Santa Barbara in the international Discovery program, and she has also been training students through her online course.
She has published innumerable articles and delivered a massive number of lectures and presentations at conferences, ranging from standards in Graphology, document examination, ethics, health issues in handwriting, criminal justice, criminal psychology, handwriting in business world, pattern recognition and AI. Her work in signature authentication during the US Presidential election in 2020 has been extremely impactful for democratic processes as well. She also developed an intricate handwriting analyzer software that has been used around the world since 1997.
One of the most inspiring feathers in her multifaceted hat is that of an award-winning author of 16 books, 10 of which are mystery novels based on Graphology and 6 of them based on handwriting psychology! Sheila is a veteran and legend in the field of Graphology. At Aatman, she advises us on the subject matter, training specifics, as well as strategy for the road ahead. We are blessed and grateful to have her with us.
Professor Amitav Mallik has been a research scientist in the Ministry of Defence since 1966 and he was among the first in India to develop indigenous Laser technology for defence applications. His work culminated in his founding the Laser Science & Technology Centre (LASTEC), Delhi in 1998 as India's first Laser Laboratory of MOD. As the founder Director of LASTEC, between 1996 and 2002, his pioneering work in High Power Lasers put India on the world map of Laser weapons capability for Satellite Defence. He was awarded the 'Padmashri' in 2002 for his outstanding contribution to India's defence capability.
In 1988 Prof. Mallik was selected for a special assignment to create the new office of 'Adviser, Defence Technology' at the Embassy of India in Washington DC.  During his diplomatic tenure, he was instrumental in reversing many of the US technology embargo policies against India, thus establishing the foundation of India-US cooperation in critical technologies. This was ground breaking work that eventually led to the opening-up of high-tech co-operations between India and the US, which in turn helped in evolving strategic partnership between the two nations.
After retirement in 2002, Prof Mallik served as Member, National Security Advisory Board (NSAB) for 3 successive terms (2003-2006) in Delhi, where he was instrumental in contributing to Defence modernisation and strategic planning, Energy & Environment Security and  India's initial approach to 'Security in outer Space'.
Prof. Mallik has authored 7 books on 'Technology and Security' issues and has contributed to over hundred technical and strategic analysis papers. His first book on 'Technology and Security in 21st Century' was published by SIPRI Sweden in 2004 and his recent book on 'Role of Technology in International Affairs' was published by Pentagon Press, Delhi.
A 'Founding Member and Hon Trustee' of the think tank 'Pune International Centre' (PIC), he chairs the Programme Committee of PIC and has championed several policy advisory papers. Currently, he is heading the PIC initiative for 'Climate Action' towards making Pune a Carbon Neutral city by 2030. 
At Aatman, he advises us on the application of graphology for critical security matters and its ethical implications.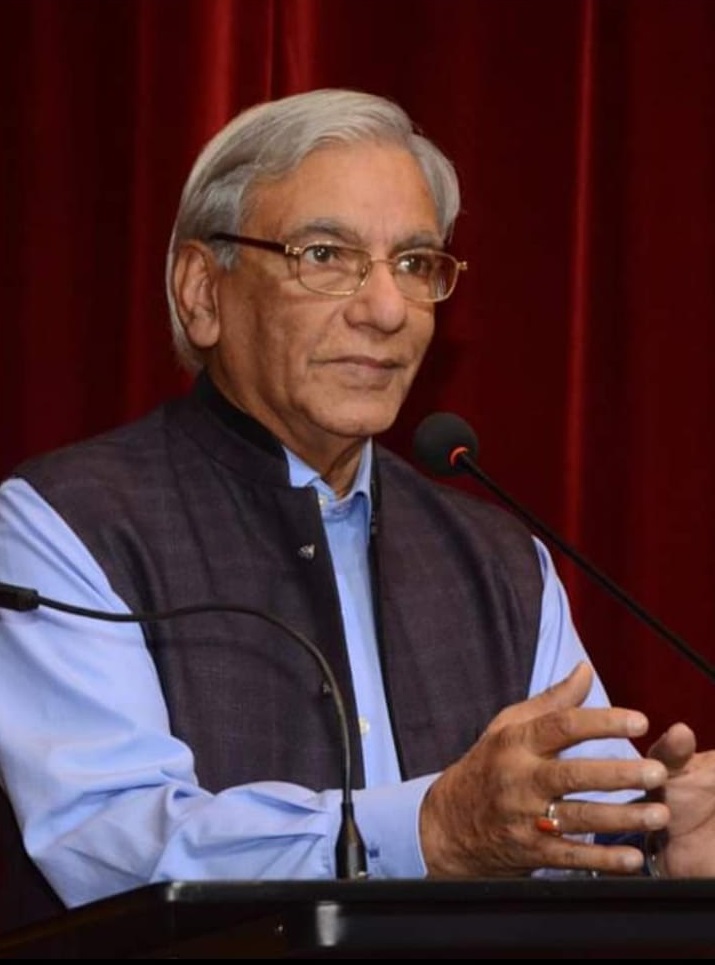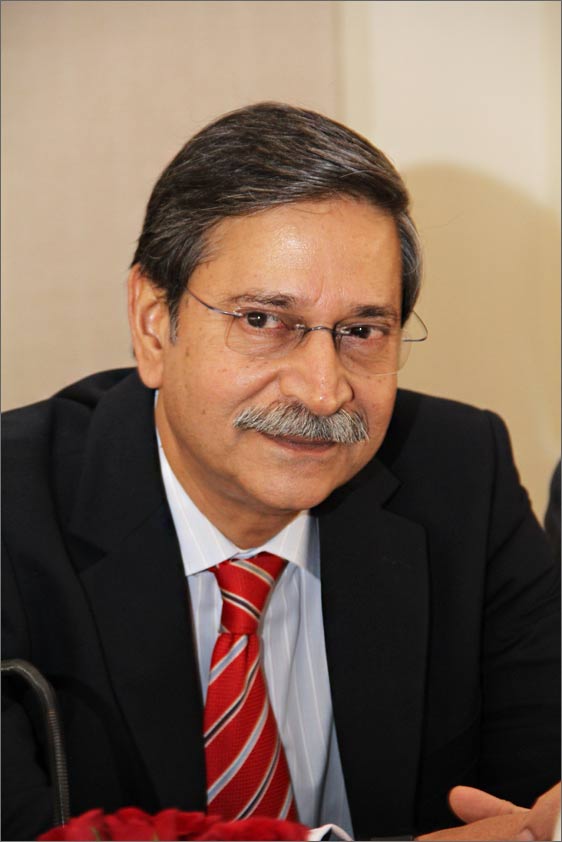 Mr. Satish Pradhan retired as Advisor to Tata Sons Ltd, based in Pune, India. He has worked for over a decade as the Executive Vice President Group Human resources for the Tata Group before that. He worked extensively in all the areas of Human Resources and held Senior and Executive responsibilities for the last three decades in India and the UK. As head of Tata Group Human Resources, he built on the legacy of the 50 year old institutions of Tata Administrative Services and Tata Management Training Centre, in a period of transformation of the group in many significant ways in HR and Strategic contributions in Business. A brilliant orator, he continues to speak at various Universities, Business schools and conferences globally. He was the First Executive-in-Residence at the Said Business School (Oxford University) for a semester in 2009.
Mr. Pradhan is a Member of the Governing Council for over two decades of the Tata Institute of Social Sciences (TISS) and has been a member of the Strategic Advisory Board IIT Roorkee. He also holds independent and non-executive director positions with the National Payments Corporation of India and has been a director with various Tata group companies.
He is a Chartered Fellow of CIPD UK and was awarded a DLitt in Human Resources Development and Environmental Conservation in 2016. Mr Pradhan is an avid naturalist and is passionate about Conservation. He has also been on the Governing Council of the Bombay Natural History Society (BNHS) for over a decade.
In the last decade he has championed and led initiatives at TISS and BNHS in the areas of Art, Handicrafts, Bamboo craft and Social Innovation and Enterprise in Vidarbha and Marathwada regions of Maharashtra, and Central India.
At Aatman, he advises us on the scope and effective application of graphology as a psychometric tool within the business world, especially the HR domain, and challenges us with piercing lines of inquiry.
Dr. Sanjay Upadhye is a remarkably versatile teacher and artist. After a long service of 16 years with the Canara bank, he pursued his passion for writing and theater through children's poetry, writing scripts for popular Marathi serials and movies and even directing large-scale plays. He has also been a dance choreographer and performed as an actor for Marathi serials, hindi and kannada theater.
As a professional magician for 3 years and a 'pravanchankar' for 'Prabhat' and 'Etv' channels, he captured people's hearts with his extraordinary talks and lectures filled with great humour. Till date he has performed more than 1530 shows around the world in 16 countries through his show 'Gappashtak'. He was been awarded Gadima Pratishthan's 'Chaitraban', Best orator of the year 'Pu. Bha. Bhave Puraskar" and the 'G.H. Patil Puraskar' for his poetry for kids.
Through his rare oratory, he has imparted education on work ethics and spirituality in corporate management to employees, management leaders and students of Mumbai University and Narsee Monjee Institute of Management Studies.
Previously he has worked as Executive Cultural Advisor with the Pravara Rural Education Society and was also the Executive Director at Vishwa Shanti Sangh for world operations under the World Peace Centre, a UNESCO Chair. He has also been a keynote speaker representing India at the UNESCO International Conference on Higher Education at Hague, Netherlands, bringing laurels to the nation.
At Aatman, he has been guiding us in sculpting a holistic and impactful education and learning center and anchors our efforts with his humourous and profound advice.